2021 Dodge Challenger
The 2021 Dodge Challenger is a direct descendant of the first-generation model that became a storied name in American muscle car history. Making its debut for the 1970 model year, the new two-door sports car became an instant success. Back then, many automotive engineers incorrectly believed that these sport coupes had squeezed all the straight-from-the-factory horsepower they could from their formidable V8s.
Why, it's almost like these Dodges were custom-made just for the wide-open spaces around Floresville, TX. So let's take a look at what makes the Dodge Challenger so unique.
Exterior
No matter its power rating, every Dodge Challenger comes loaded with rowdy good looks especially suited to the athletic, independent spirit found all over Texas. Every panel looks fresh and invigorating, and there are five primary trim levels available -- SXT, GT/ R/T/ R/T Scat Pack, and the unworldly SRT Hellcat. R/T and SRT Hellcat trims deliver a muscular, beefy appearance to the Challenger's exterior, including loads of performance-enhancing aerodynamics, fat wheel arches, and robust, good-looking tire and wheel combinations.
SXT and GT exterior trims aren't as muscular-appearing as their R/T and SRT siblings, but they still ensure that everyone around Floresville will know you're driving Dodge's best two-door sports coupe.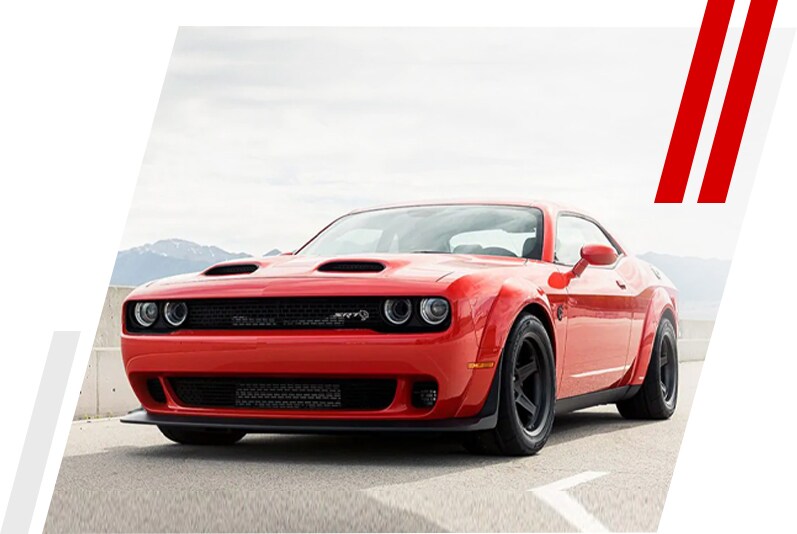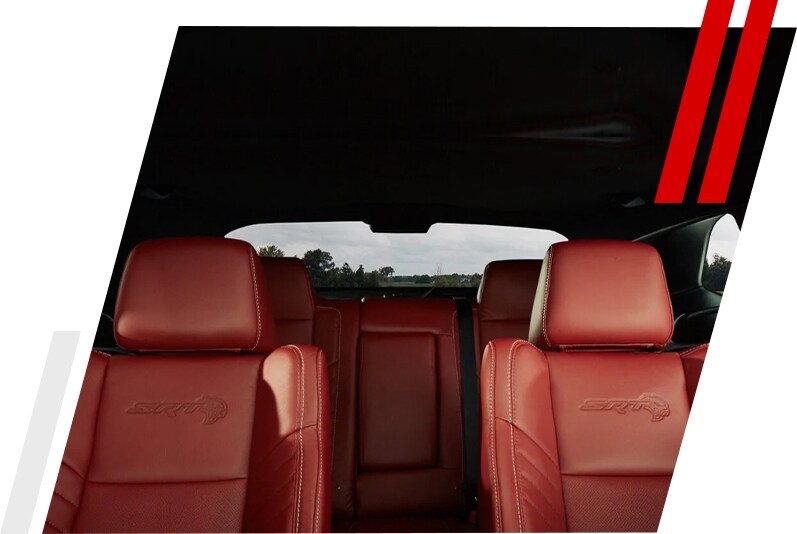 Interior
The interior on the 2021 Dodge Challenger is spacious, and there's more than enough room for four full-sized adults. Plus, this car is tops among its rivals in cargo space. Interiors in Challengers are also known for their custom-looking appearances, mainly because there are so many trim options within each of their five trim levels. In other words, these interiors are always fresh and inviting, and there's even room for three people in the back, if needed, which is something that rival sports cars can't match.
Broad and supportive cloth or optional leather seats also offer the perfect environment for cruising Lone Star State backroads or hopping on the interstate and opening it up. The Challenger's classic muscle car interior, reminiscent of its first-generation ancestor, is elegant and straightforward yet loaded with attractive styling touches galore.
Technology
All Challengers come with a version of Dodge's UConnect infotainment system, which is easy to use and features Apple CarPlay and Android Auto integration as standard equipment. Two optional Alpine audio systems, including a 900-watt spine-tingler, are also on tap for the audiophile. Crank that stereo up while motoring through Floresville, and storefront windows are likely to begin rattling. SXT and GT Challengers also come with all-wheel drive and road-sensing technology as optional equipment. The latter senses wet or snowy conditions and helps prevent the slippage they can create.
Performance
V8-equipped Challengers can blow the doors off the competition with their horsepower. For example, there are three different versions of the Challenger that offer more than 700 horsepower. Plus, even the more mildly-engineered V8s below those 700-hp beasts still offer substantial performance. V6-equipped SXTs and GTs aren't slouches, either, with 303 ponies and 268 lb-ft of torque on tap at the press of their accelerator pedal.
All Challengers are also capable of handling themselves on the road. Still, Widebody Scat Pack Shaker versions can easily tame even the famed Texas Hill Country's hilly twists and turns.
Safety
In addition to numerous airbags, anti-lock braking, and other standard safety equipment, 2021 Challengers are also available with several optional enhancements, including blind-spot monitoring and rear-cross-traffic alert. That system helps improve safety while on the road. Adaptive cruise control and automatic high-beams, as well as a front collision warning feature, are also welcome additions to the Dodge Challenger safety menu.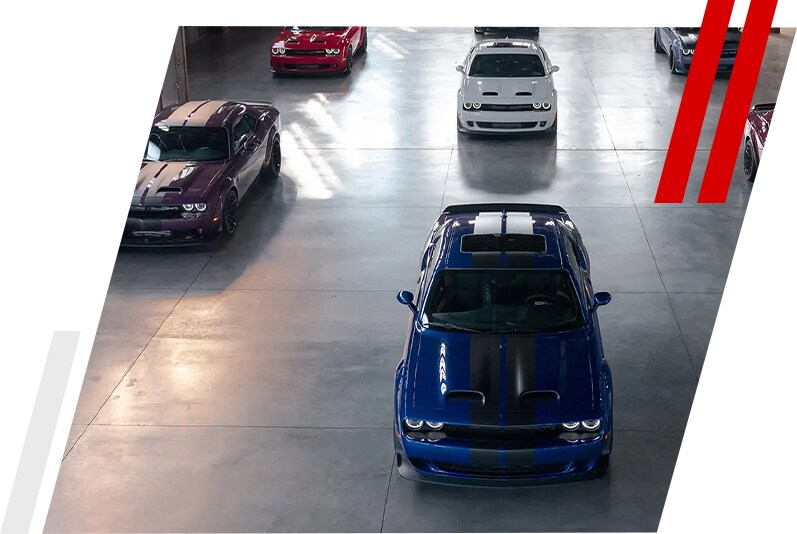 Gallery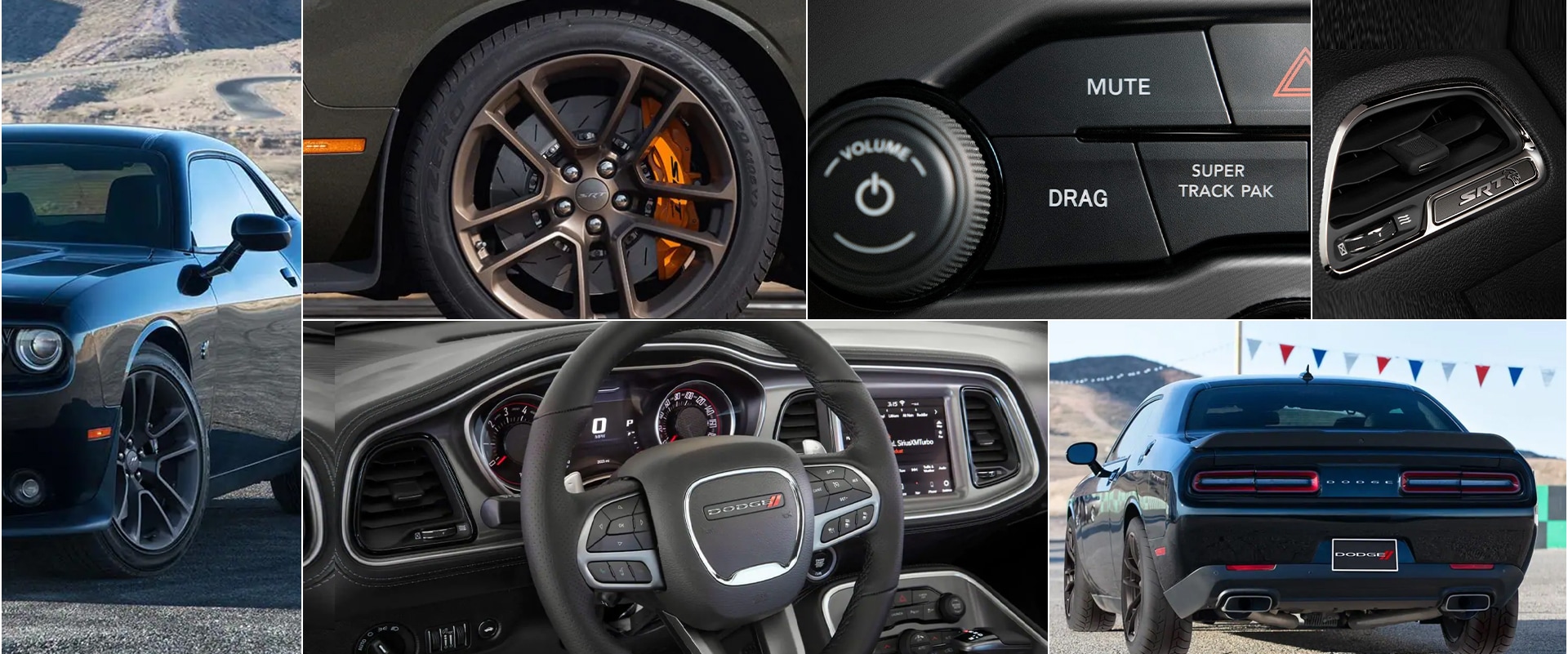 Choose Your Challenger
Available in multiple trims.
Made for
Floresville, TX
The 2021 Dodge Challenger and Floresville, Texas, are made for each other. Both car and city are adventurous and historical, and they love people looking to take advantage of all the Lone Star State has to offer. Floresville's Price Chrysler Dodge Jeep Ram is also the dealer to see when it comes to the 2021 Dodge Challenger.
They proudly serve all nearby cities, including Pleasanton, Kirby, Converse, San Antonio, and Schertz. Contact them immediately to schedule your test drive today.