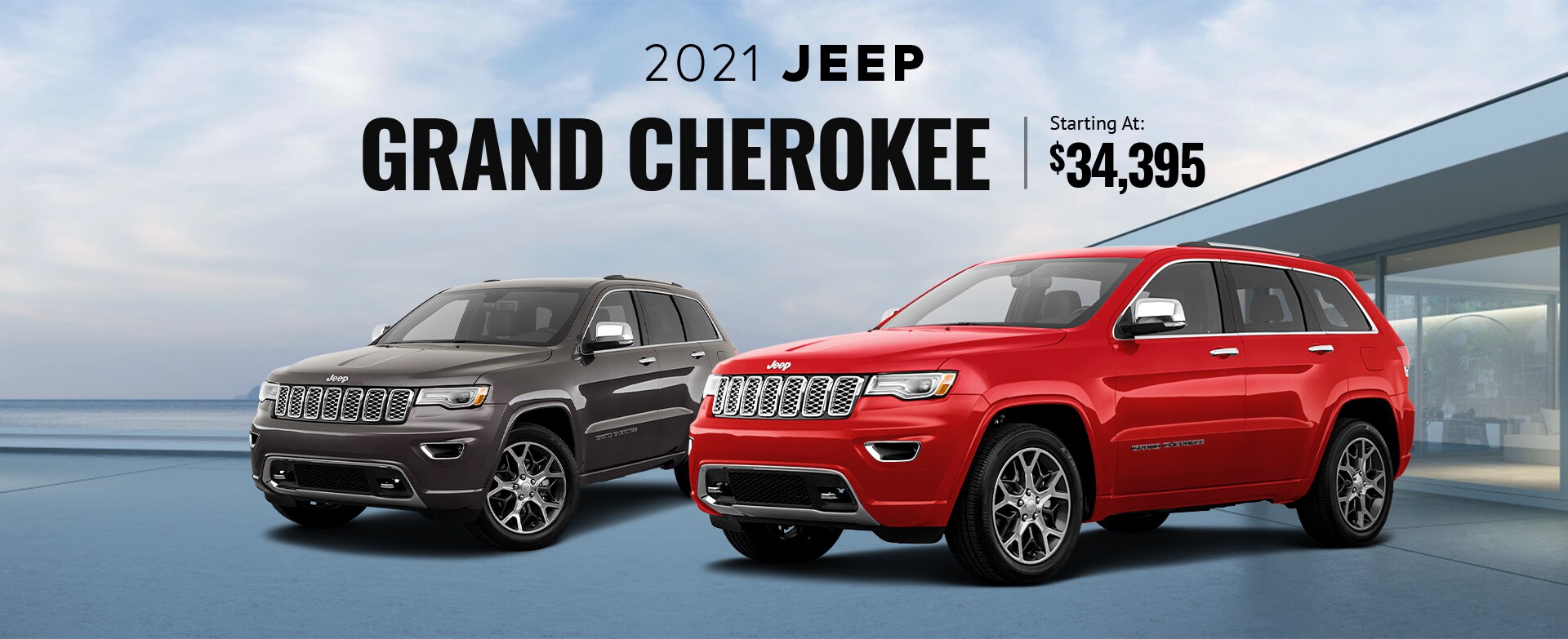 Undoubtedly Designed
It's undeniable that Jeep has reigned supreme in the motor vehicle industry for quite some time, especially when it comes to offering top-tier SUVs. However, of Jeep's many SUV offerings, none has so effortlessly brought out the road ethos of off-road driving coupled with utter opulence as the Grand Cherokee. The trend is expected to shape up every letter in 2021, with Jeep adding super improvements to the 2021 Jeep Grand-Cherokee. Simply put, the 2021 Grand Cherokee is set to offer one of the most impressive and diverse lineups in the midsize SUV category. Unlike the previous version, the new model is expected to come packed with a wide array of levels that are best suited for off-road performance. From the standard Laredo model to the more powerful and off-road Trailhawk with packing an impressive 707 horsepower, the 2021 version of the Grand Cherokee has undoubtedly been designed with all your needs in mind.
Even so, it's worth remembering that Grand-Cherokee has gone for a decade without seeing a significant uplift in its design. While the manufacturer has done a daily good job at keeping the SUV model, it has failed in designing its interior, making it crampy, sluggish handling, and super comfortable. While this vehicle has some little flaws, getting your hands has never been easy, especially in Texas. The good news is that you can get your hands on a 2021 Jeep Grand-Cherokee from our dealership in Floresville, TX. We also serve other surrounding cities, including Kiry, Pleasanton, Converse, San Antonio, and Schertz. Without much ado, here is a sneak preview of what to expect from this SUV.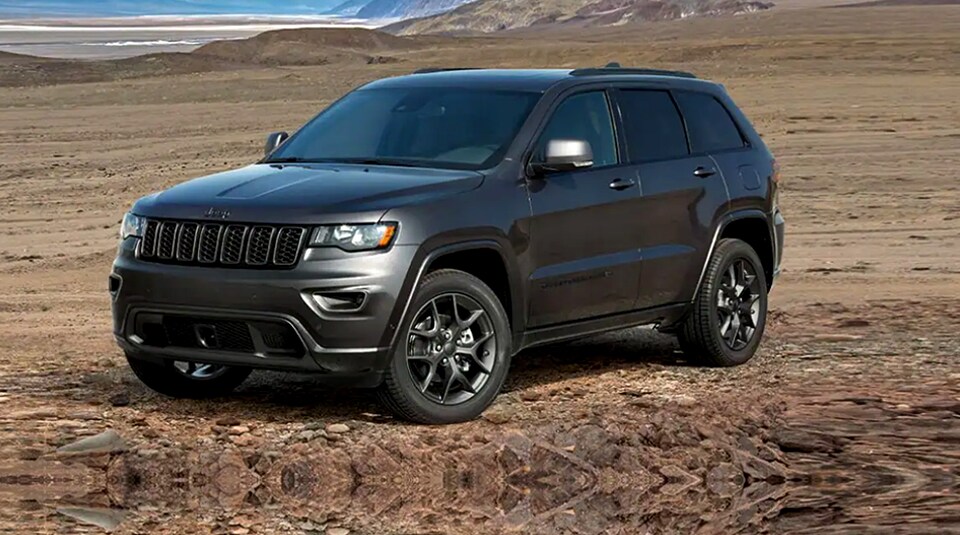 Exterior
Unlike many other years, Jeep made two distinct Grand Cherokees for 2021. The first is the viral Jeep Grand Cherokee, which takes an overall lap of victory this year when it comes to its exterior. Although there are no significant changes from last year's version, it's worth noting that its overall exterior design pays tribute to the original Jeep design.
On the other hand, the Grand Cherokee L will take center stage for its three rows of seating. The rows have significantly increased the exterior design of the SUV, making it longer than its predecessor. The L version has been specifically designed to compete with other SUVs in the same category, such as Hoda Palisade, Ford Explorer, and Kia Telluride. Thereof, you can expect the L version to be longer than other Jeep's in the market.
Interior
As is the norm, stepping into the Grand Cherokee will offer either a feeling of luxury or ruggedness,-depending on the model you buy. When it comes to cargo space, you can expect to enjoy up to 36.3 cubic feet of space. The area will, however, increase to 68.3 cubic feet once the rear seats are folded. Although this is a bit smaller than other SUVs of its class, the space is sufficient for all your cargo needs.
In a nutshell, although the current wave of Grand Cherokees is coming to the end of their cycle, it's hard to tell from the quality of the interior; the 2021 model comes with two complete sets of LATCH connectors, one for the rear outboard seats and the other one acts as a tether anchor for the back middle seat. On a closer look, you'll notice that the interior appears modern and styled. The vast majority of the surfaces are upholstered with top-notch plastic materials that offer a soft touch, and the switchgear has a quality feel and look.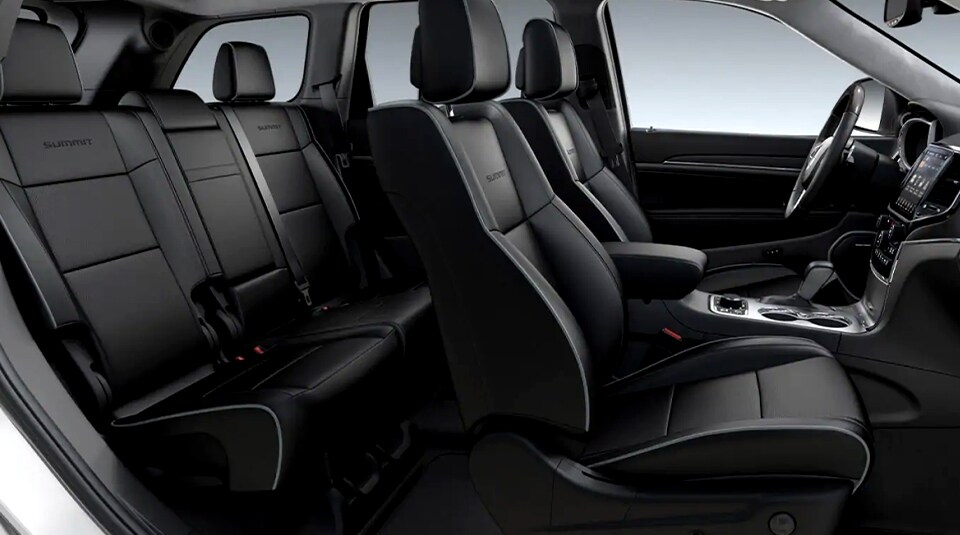 Technology
Once you set foot on the 2021 Grand Cherokee, you cannot miss seeing the standard 7-inch touch screen available in 8.4 inches in other models. These displays act as center stage for different tech features that can easily be accessed through additional buttons and knobs for the primary audio ad climate control. Available infotainment features include a Wi-FI, Hot spot, HD audio ad may help others. While a six-speaker audio system is the base setup for both models, various options, including a Boston Acoustics stereo, an Alpine system, and Mcintosh high-performance arrangement, are available on all the trims.

Performance
Generally, the Grad Cherokee is expected to come with a V-6 engine. However, you will have the option to opt for a V-8 engine that will only be available in limited trims. Like many other Jeeps, this year's version is also expected to come with a base powertrain of 295 horsepower and a 260 pound-feet of torque, making it adequately and comfortable for normal daily driving activities.
They all come with a standard rear-wheel drive, with the exception of the Trailhawk. Generally, the 2021 grand Cherokee version is expected to go with a good handle in performance and will be worth every penny from the look of things.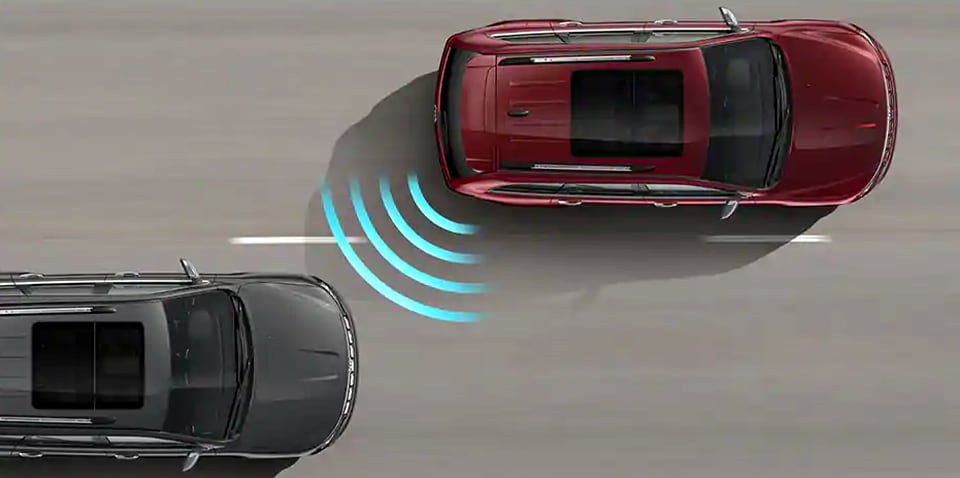 Safety
Although Jeep is not considered the safest vehicle in the market, the 2021 Grand Cherokee is expected to develop some pretty good safety features. For starters, the SUV is likely to come with a blind-spot monitor system that will warn you about other vehicles wherever you are in a blind spot. Other safety features include a forward collision navigation system, a lane departure warning system, and an IIHS rating system that uses extensive crash tests to determine car safety.
Gallery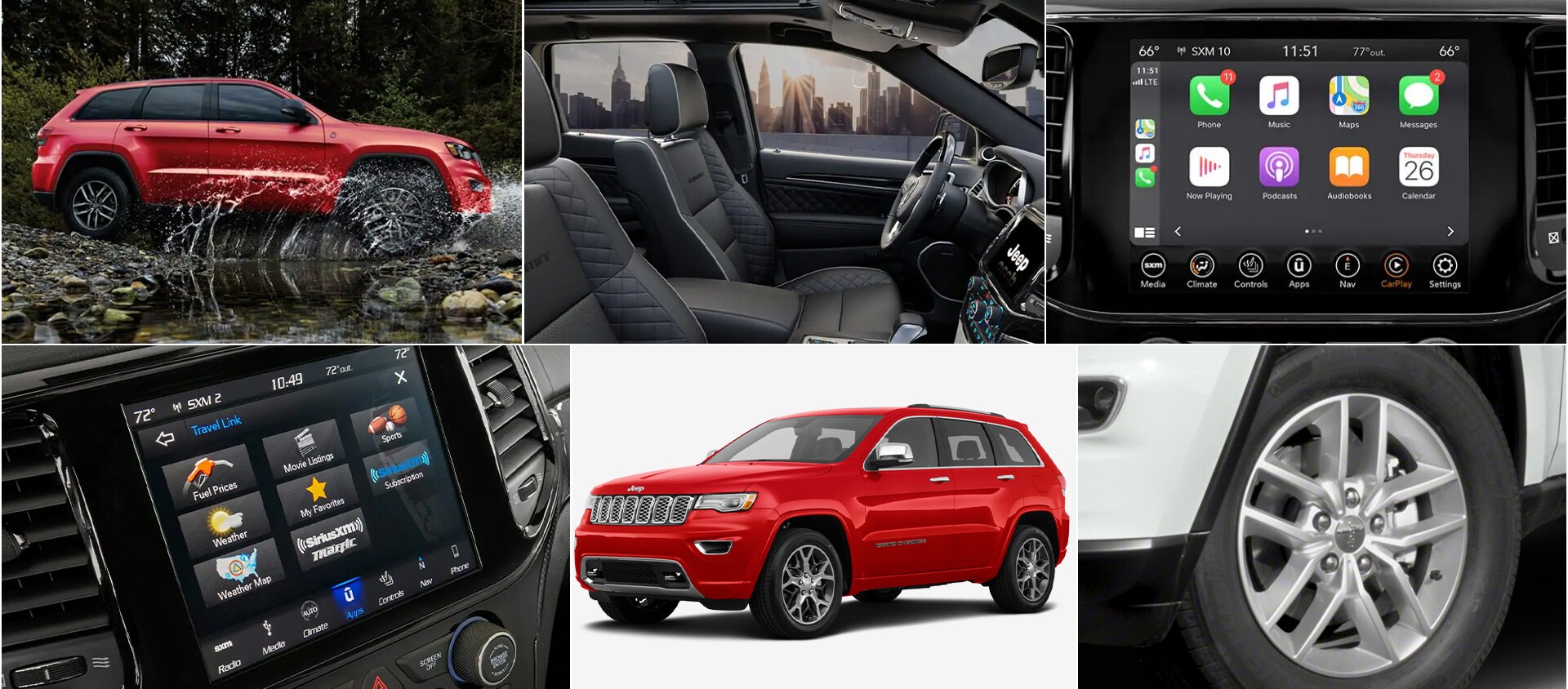 Choose your grand cherokee
Available in multiple trims.
Test drive Grand Cherokee in Floresville, TX
The 2021 Grand Cherokee is generally an impressive SUV in a class of all-strs. From the exterior, opulent interior safety features, and remarkable usability, this vehicle will take the motor vehicle industry by a storm. To get your heads on this exceptional SUV, you can always trust Floresville, TX dealership. Situated at the heart of Texas, our dealership will deal with all your needs, including repairs. If you are around Floresville, you can pay us a visit.