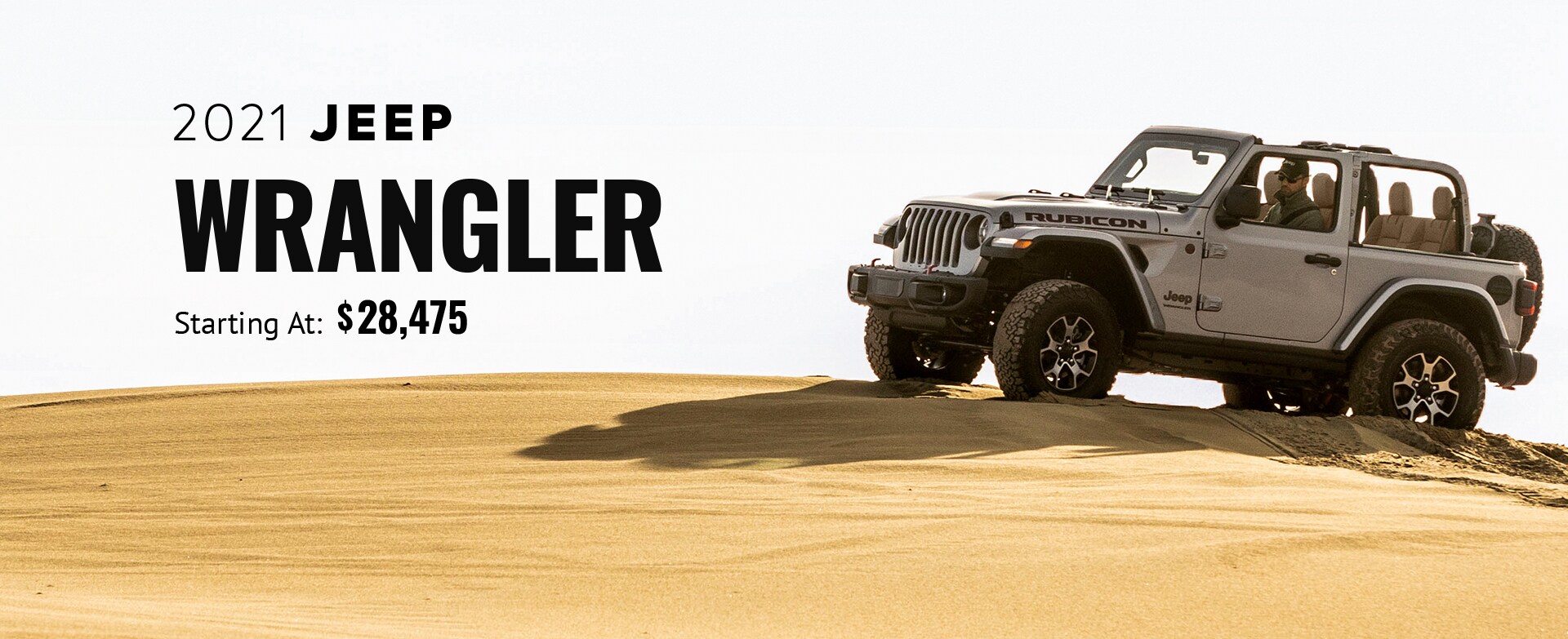 2021 Jeep Wrangler
The 2021 Jeep Wrangler is an exceptional car because of its powerful and iconic design, which is unique. This vehicle performs well when it is off-road because it is properly equipped with a massive engine and its wheels are also exceptional because they are wide and have impressive threads. This ensures that this vehicle does not skid. This vehicle has many technological features, which makes it an amazing car to drive. Moreover, many safety features also act as driver-assist features, making this car easy to drive, even for a new driver.
We are the authorized Jeep Wrangler dealership in Floresville, TX, and we also serve the nearby cities of Converse, San Antonio, Pleasanton, Schertz, Kirby, and other cities around Texas. We have outlined some of the remarkable features that the 2021 Jeep Wrangler has in this article.
Exterior
The Exterior of this vehicle is iconic and sporty, making it very beautiful. The wheels of this car are incredible because they have a unique rim design. Also, the tires are of high-quality because they have unique treads, ensuring that the car performs well, even when the road is slippery. On the rear side of this vehicle, there is a spare tire attached to it, which the driver can use if one of the tires spoils.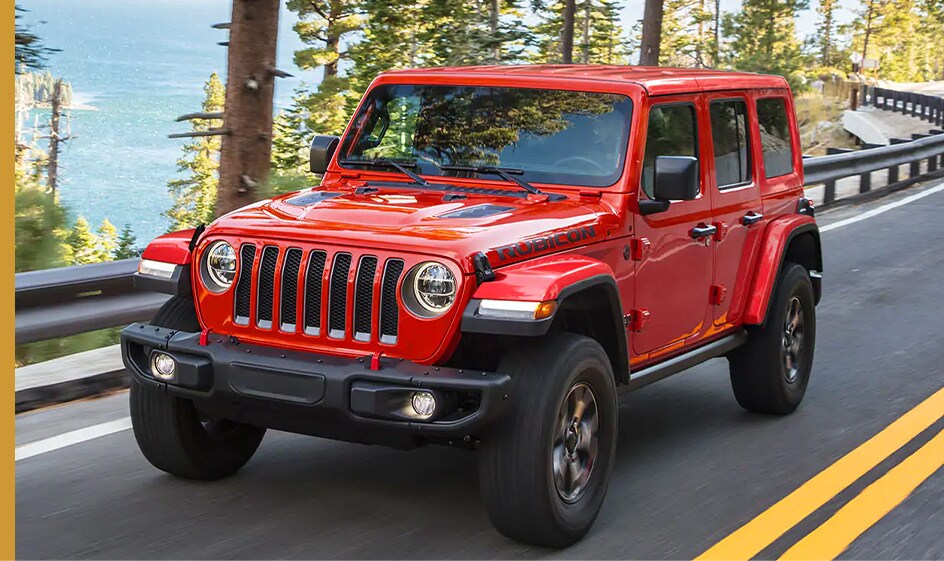 Interior
2021 Jeep Wrangler is one of the most comfortable cars today because of its interior design and the quality of the materials used to create this interior. The seats have been uniquely designed to ensure that they give someone the ultimate comfort they deserve, especially when they're traveling for a long distance. Their materials are also of excellent quality, which also serves the purpose of creating exceptional comfort. The front seats of this car can be adjusted to increase the leg space whenever it is necessary. There's also storage space at the back of the car, sufficient for towing cargo. This space can always be increased by folding the back seats of this car.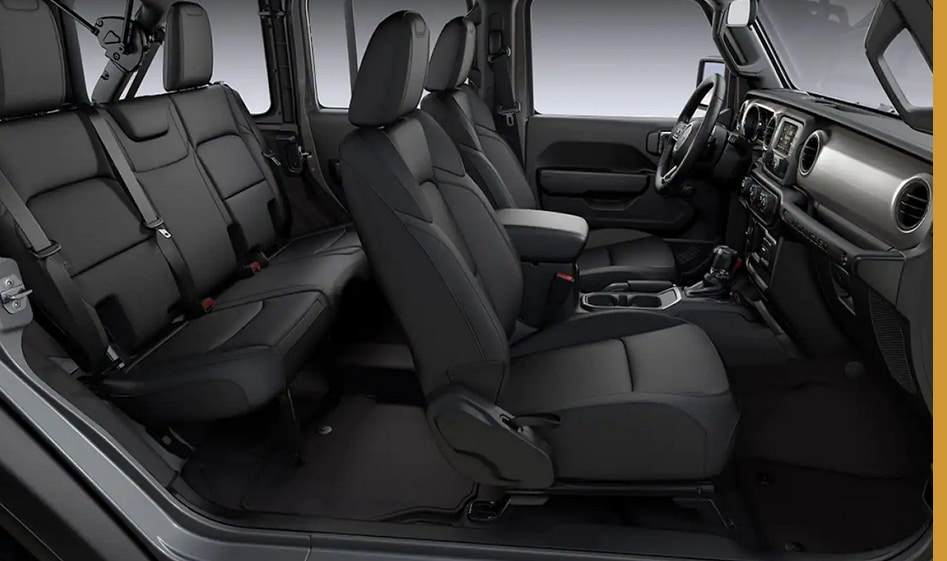 Technology
This car has some of the latest technology in it, making it more fun to drive it. For instance, the AC regulator in this car is automatic. It is attached to this vehicle's computer, ensuring that it raises and lowers the temperature of this vehicle automatically without the driver setting anything manually. The infotainment system is also impressive because it has an easy-to-use touchscreen, and the audio output is also clear enough, making someone to enjoy music while driving this vehicle.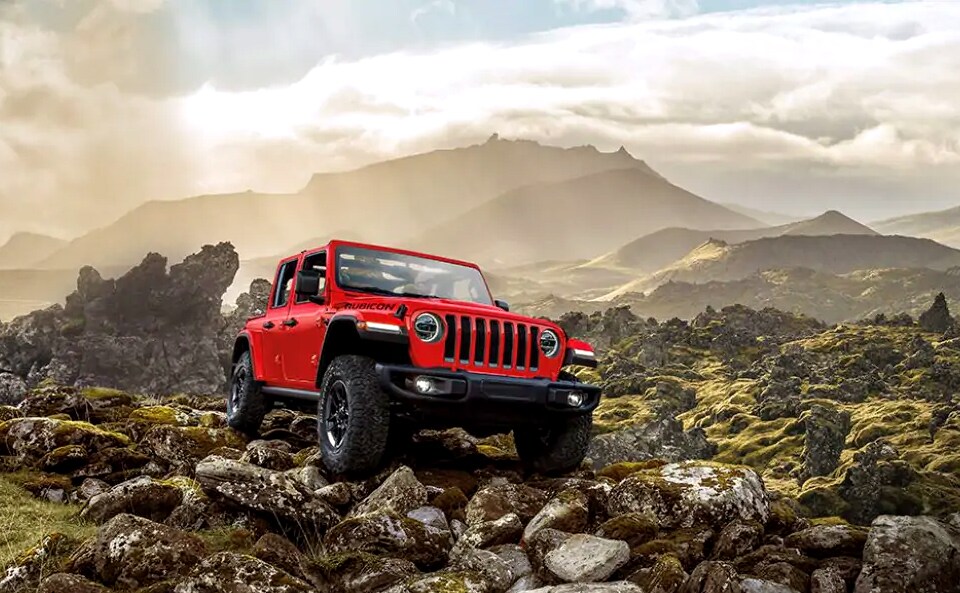 Performance
The 2021 Jeep Wrangler has superb performance, mainly because of its engine options. Its first engine option has a massive horsepower of 285, and it has a capacity of 3.6 liters. This engine gives this car sufficient power to perform well, especially when it is moving off-road. This engine can be paired to a manual transmission system with six speeds or an automatic transmission system with eight speeds. Moreover, there is another engine option that you can use for your 2021 Jeep Wrangler, which is more powerful than the fast engine option.
Furthermore, this car's braking system and the steering system also ensure that this vehicle has high performance because of how effective they work. The braking system warrants that this vehicle has an ideal braking distance, ensuring that it decelerates smoothly, even if it moves at a high speed. The steering system ensures that this vehicle has nice handling. It also ensures that this vehicle gets a precise turn, even when a bend is too sharp.
Safety
Safety is one of the most fundamental things that a car should have, and the 2021 Jeep Wrangler is not left behind in terms of safety features. For example, it has an emergency braking system that is automatic. It works exceptionally to ensure that many accidents and prevented. The emergency brake system also works with a pedestrian protection system that ensures that the car does not run over a pedestrian.
The automatic braking system will stop the car immediately before it runs over the pedestrian. The vehicle also has a cruise control feature that ensures that the driver moves at a safe distance behind other vehicles on the road.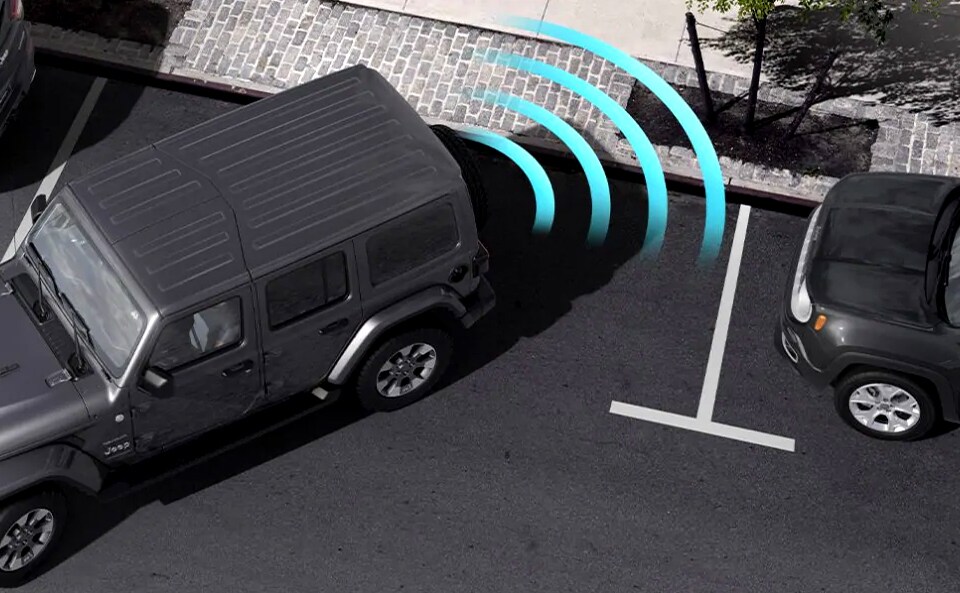 Gallery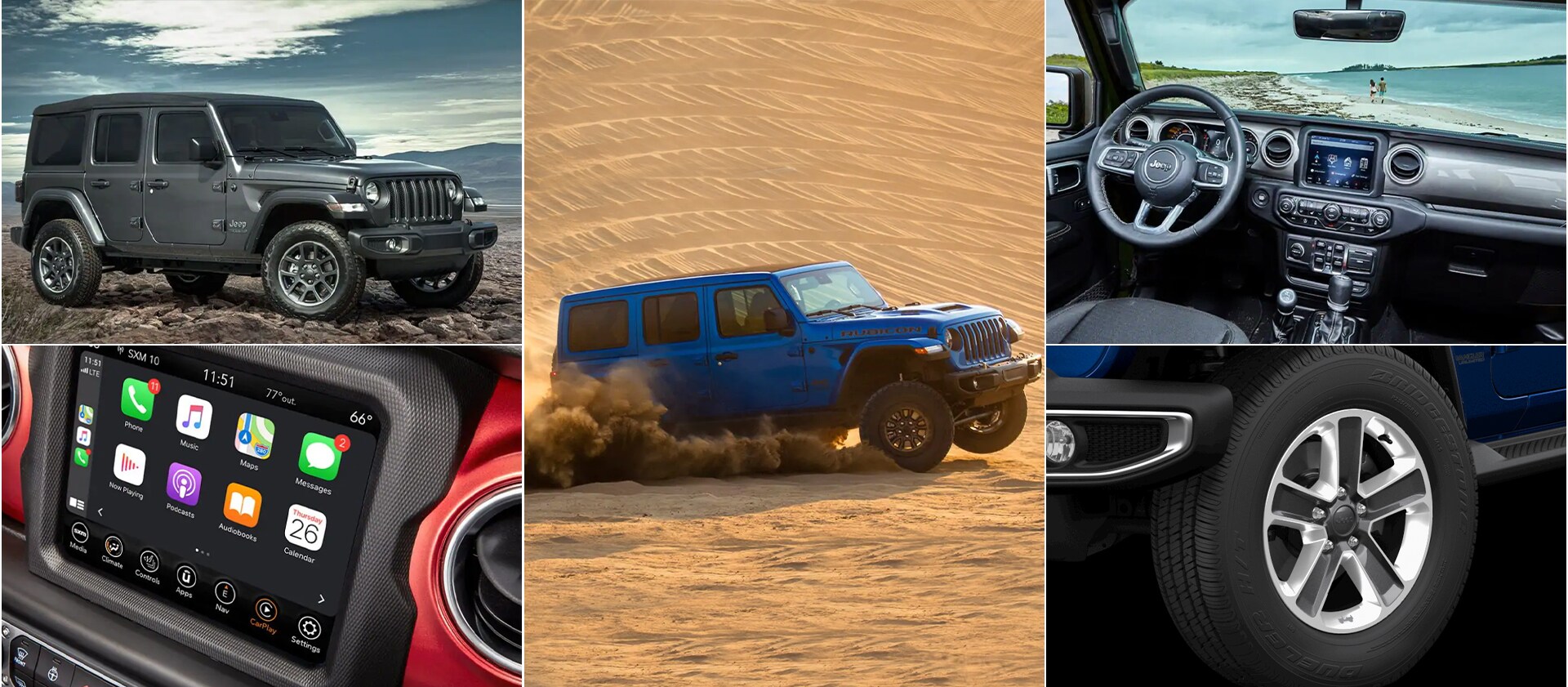 a great vehicle
Frankly, the 2021 Jeep Wrangler is a great vehicle, capable of performing well, regardless of the conditions in Floresville, Texas. Visit our dealership today in Floresville, TX, to schedule a test drive of the 2021 Jeep Wrangler.